20 October, 2022
Home deals with Flikr Fire, My Magic Carpet and Instant Plant Food
Local Steals & Deals is your one-stop shop for real deals and real exclusives on amazing brands. Check out our hosts below sharing some of our best sellers. Available for a limited time only–while supplies last!
To access these great savings:
Use the links provided below.
All the offers below are only available while supplies last.
Cozy home deals under $100
A comfortable home makes all the difference when you want to unwind. Now is the time to spruce up your space to make it feel warm and inviting. Whether it's a personal fireplace for ambiance, a plush rug to dip your toes into, or an easy way to keep your plants thriving, we've got you covered. Flikr Fire gives off the perfect glow for company or date night at home. My Magic Carpet Rugs are soft and can be thrown in the wash in a snap! And Instant Plant Food will keep your plants alive and well in every room of the house. Don't miss these deals that will help you settle in for a long winter!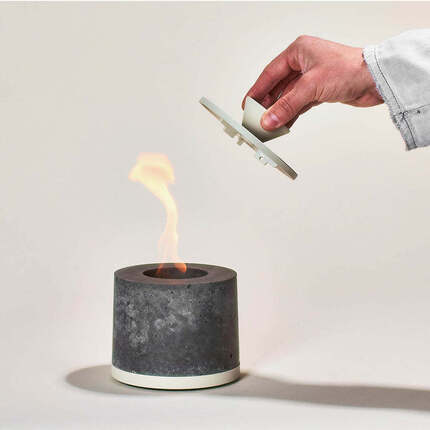 FLÎKR Fire®
Deal: $85.00
Retail: $125.00
(While supplies last)
Everyone loves the ambiance of a flickering fire, and Flikr Fire makes it easy to enjoy anywhere. This portable personal fireplace is a cinch to use. It safely brings the mesmerizing, peaceful nature of flame wherever you are. You can even cook s'mores! Check out this offer on a bundle you won't want to miss!
Shop now
My Magic Carpet
Deal: $55.99-$188.99
Retail: $79.99-$269.99
(While supplies last)
What better way to cozy up at home than to feel the warmth of a beautiful rug under your feet? My Magic Carpet rugs can withstand anything from dust and dirt to pet dander and bacteria. You'll love these family-friends rugs you can throw in the washer to clean. We've got many sizes and styles to choose from, all at a great price!
Shop now
Instant Plant Food
Deal: $24.00-$89.99
Retail: $29.97-$124.90
(While supplies last)
Having plants at home can boost your mood, creativity, and productivity. But you have to keep them alive! Instant Plant Food is a simple way to care for all of your plants. These indoor houseplant fertilizer tablets dissolve in water and make feeding your plants a breeze. Grab a pack that's right for you at a deal you'll love!
Shop now