SEATTLE — Jan. 3, 2019 update: Seattle police released body cam video of Monday evening's fatal officer-involved shooting in North Seattle.
After 5 p.m., officers stopped a driver on Aurora Avenue North at North 96th Street. The suspect, later identified as 36-year-old Iosia Faletogo, stopped his car, got out and ran away.
Police said the suspect and officers were in a physical struggle and the suspect showed a handgun. One officer drew his gun and fatally shot Faletogo.
The Seattle times identified the officer who shot Faletogo as Jared Keller.
The video police released shows five body camera angles from the officers involved that show the chase and shooting.
>>Warning: The video contains graphic content. 
The body camera video begins with Faletogo being pulled over. Police say he made an improper lane change and the car was flagged as belonging to someone with a suspended license.
Next, Faletogo is seen running from the car and across Aurora Avenue North to an area on 96th Street, with officers in pursuit.
They tackle him, and officers yell that he has a gun.
"You're going to get shot!" He's reaching, he's reaching!" an officer yells.
"Drop the gun, you're going to get shot!"
Seattle police slowed down the video in multiple places to show what appears to be a gun in Faletogo's hand during the struggle.
But it appears that the gun wasn't in Faletogo's hands just before the shooting, as cameras record his last words before he is shot in the head.
"I'm not rea--," Faletogo said.
A Washington Crime Information Center check revealed Faletogo had a stolen handgun, originally taken during a 2016 car prowl in Renton.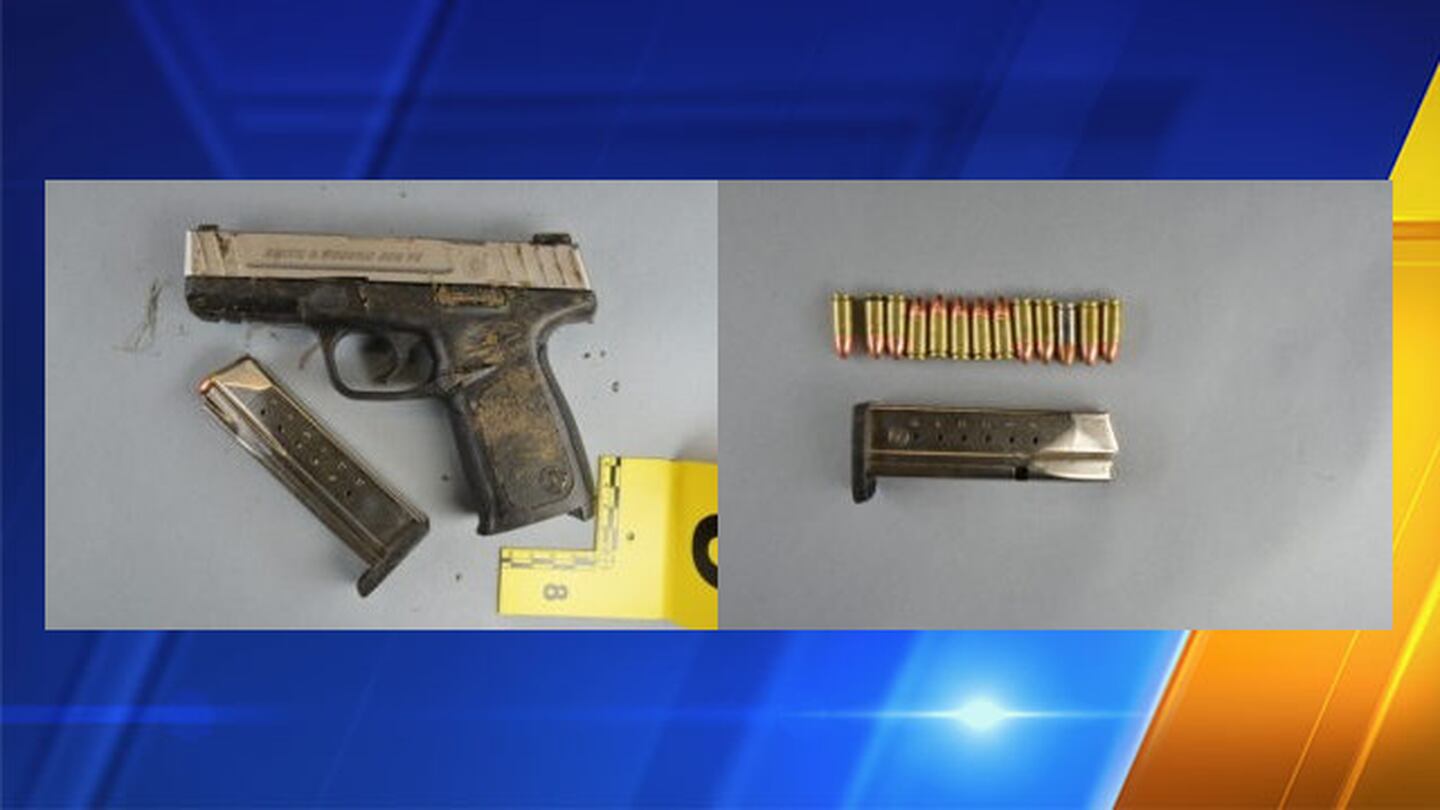 Police said he was carrying $1,160 in cash and a vial containing 263 pills with the code for oxycodone stamped on them. The pills tested positive for fentanyl and acetaminophen.
Anyone with information about the case is asked to call detectives at 206-684-9292.
Meanwhile, Faletogo's family will be speaking at a news conference Friday morning to ask that the shooting be investigated by detectives outside Seattle.
Our previous coverage below:
Family of man shot by police wants answers
Family members of a man shot and killed by police in North Seattle don't believe it was justified and want answers as Seattle police said they plan on releasing body cam video of what happened.
Family members are hoping it will clear up the confusion they have about what unfolded on New Year's Eve.
Iosia Faletogo's family said they still can't believe he was shot to death by police while on his way to a New Year's Eve dinner with his family.
"The cops shot him. I don't know why they shot him, because I heard he was on the ground when they shot him," said Faletogo's mother, Lisa Elisara.
Seattle police said it all started with a traffic stop at about 5 p.m. Monday. Detectives said the 36-year-old got out of his car for some reason and ran across all lanes of Aurora Avenue North at North 96th Street, with three officers chasing him.
Police say he fought officers across the street and was shot after producing a gun.
Scroll down to continue reading
More news from KIRO 7
That doesn't make sense to his family.
"He would not use a weapon, because he has two kids that he loves so much," said Elisara.
Faletogo was an aspiring rapper and a father of two young boys.
"He's a big kid, he stands about 6'4" when he stands up. He's Samoan. We feel like just by that, the police were threatened by his demeanor or whatever, but he didn't have to use deadly force and shoot him down like this," said Faletogo's uncle, Jacob Afalava.
Seattle police said they are planning to release the video on Thursday in an effort to be transparent.
Cox Media Group