NEW CANAAN, Conn. — Intricately detailed court documents released this week in the case of missing Connecticut mother Jennifer Dulos shed light on the arrests Tuesday of her estranged husband, his live-in girlfriend and a longtime attorney friend.
Fotis Dulos, 52, of Farmington, has been charged with murder, felony murder and kidnapping in the disappearance of Jennifer Dulos, 50, of New Canaan, who was last seen May 24 as she dropped the couple's children off at school.
The couple, who were embroiled in a bitter divorce and custody battle when Jennifer Dulos vanished, had five children together, including two sets of twins. They had been married since 2006, and Jennifer Dulos filed for divorce in 2017.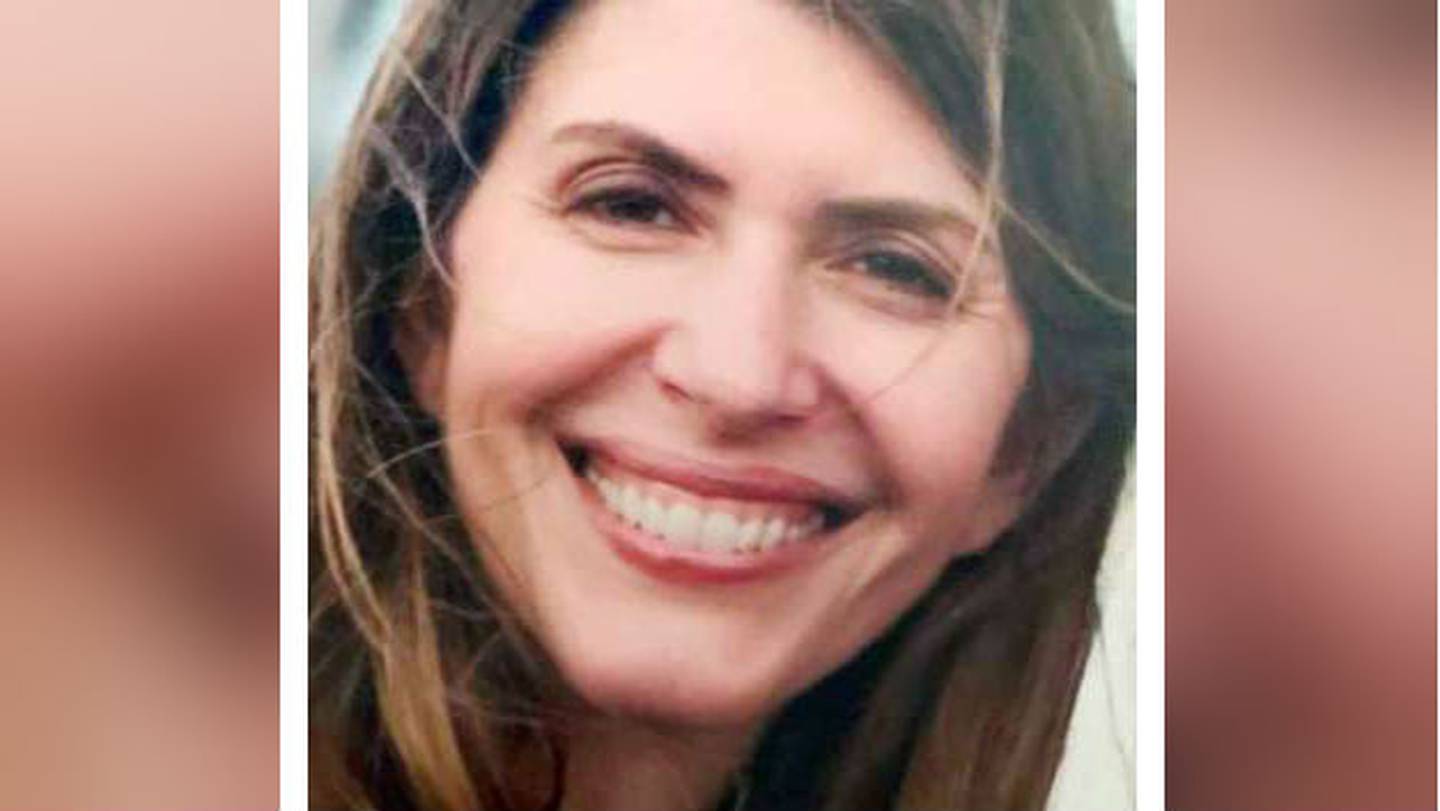 Connecticut State Police investigators also pointed in court records to financial trouble Fotis Dulos appeared to be in, including a $2.5 million in lawsuits filed against him by his mother-in-law related to loans from her late husband she said he failed to repay. Hilliard Farber died in January 2017.
The civil lawsuit went to trial in December, according to the Stamford Advocate. The judge in the case has not yet issued a ruling.
Fotis Dulos' live-in girlfriend, Michelle Troconis, 45, is charged with conspiracy to commit murder, as is a lawyer and close friend of Dulos', 54-year-old Kent Mawhinney, of South Windsor, Connecticut State Police officials said Tuesday.
>> Related story: Missing mom Jennifer Dulos' estranged husband charged with murder; 2 charged with conspiracy
The court documents indicate that Troconis, who is accused of helping Fotis Dulos get rid of evidence in the suspected murder, admitted to authorities that the acrimony of the Duloses' divorce created tension in their dating relationship.
"We fight all the time," Troconis told police, according to a 35-page arrest affidavit in the case.
She also told detectives of a chilling statement Fotis Dulos made about the mother of his children.
"Sometimes I hope she disappears," Troconis quoted him saying.
The court documents appear to suggest that authorities believe Fotis Dulos may have killed his wife or cleaned away evidence at a $3.9 million home on Mountain Spring Road in Farmington currently owned by his construction company. Troconis, in her multiple police interviews, stated he had asked her to bring cleaning supplies to the property the afternoon Jennifer Dulos vanished.
Some of those supplies match items Fotis Dulos was seen in surveillance footage tossing into more than a dozen trash bins that night in Hartford, more than 70 miles from Jennifer Dulos' New Canaan home. Hartford is about 10 miles from Fotis Dulos' home in Farmington.
Troconis is not suspected of participating in the killing. Police were able to corroborate her alibis for the morning Jennifer Dulos is believed to have been slain.
Mawhinney is suspected of helping Fotis Dulos both before and after Jennifer Dulos vanished, including providing the location in advance for a potential burial site, according to the court documents. Police later searched the site, located at a hunting club in East Granby that Mawhinney founded more than a decade ago, but found no sign of human remains.
Mawhinney remained in the Bridgeport Correctional Center Friday morning in lieu of $2 million bail, according to jail records. Dulos, whose bail had been set at $6 million, and Troconis, whose bail was ultimately set at $1.5 million, have both been released.
Both are being monitored by GPS trackers and Fotis Dulos cannot leave his home without the court's permission. He has also been ordered to stay away from his children and their maternal grandmother, Gloria Farber, who has custody of them in New York City.
State of Connecticut v. Fotis Dulos
A 35-page affidavit seeking Fotis Dulos' arrest outlines in great detail the evidence police officials say proves he kidnapped and killed his wife. State police Detective John Kimball, who wrote the affidavit, describes the facts and circumstances of the case as "complex, interwoven (and) non-linear."
The affidavit starts out by describing the search that began May 24 when friends, including Lauren Almeida, the nanny who cared for her children, reported Jennifer Dulos missing after she failed to show up for scheduled doctors' appointments in New York City. Almeida, who arrived at the house at 11:30 a.m. that day, later told detectives she was surprised to see Jennifer Dulos' 2014 Range Rover in the garage because her boss had planned to take it to her doctors' appointments instead of her larger Chevrolet Suburban.
She also noticed Jennifer Dulos' purse in the doorway between the mudroom and the kitchen, as well as an unopened granola bar and mug of tea on the kitchen counter. As she washed the mug, she noticed the paper towel roll next to the sink needed replacing.
When she went to the pantry, she found only two fresh rolls remained -- despite stocking the pantry with a 12-pack of paper towel rolls the night before.
"I sat there and wondered what had happened last night that they used 10 rolls of paper towels," Almeida told police, according to the affidavit.
Jennifer Dulos was reported missing after Almeida, who picked up four of the children and took them to meet their mother at their grandmother's New York City home, could not reach her for several hours.
Almeida told police her "stomach sank" and she suspected something was terribly wrong by 4 p.m., when her boss' cellphone went straight to voicemail.
"In the almost seven years that I have worked for Jennifer, I never, ever had a hard time reaching her and never had an issue with her phone being off," Almeida wrote in her police statement.
When she learned that Jennifer Dulos didn't show up for her children's orthodontist appointment that afternoon, her "first thought was that Fotis did something," according to the affidavit.
Almeida and a friend of the missing woman called police.
New Canaan police officers went that night to Jennifer Dulos' home, where they found blood on the floor, door and a wall of her garage, as well as on the exterior of the Range Rover, which was parked in the middle bay of the three-car garage.
Inside the house, bloodstains were found on the kitchen faucet and a cabinet door under the sink, the affidavit says.
DNA testing showed that most of the blood belonged to Jennifer Dulos. The blood on the kitchen faucet, however, was a mixture belonging to both her and Fotis Dulos.
Fotis Dulos' DNA profile was also found in a swab taken from the inside knob and plate of the mudroom door, the affidavit says. Though he visited his children in the days before their mother went missing, witnesses told police he said he never went inside the home.
Almeida, who was present for the May 22 visit with the children, told police the rear mudroom door was locked that day specifically to prevent Dulos, who was having a picnic in the backyard with the children, from going inside the house. Jennifer Dulos refused to allow her estranged husband inside her home and there had to be a third-party observer present whenever Fotis Dulos visited with their children.
The observer also told police that Fotis Dulos never went inside the house that day.
Almeida later told investigators that, when she informed Fotis Dulos of his wife's disappearance the night of May 24, he seemed unconcerned and never asked how Jennifer Dulos had been doing prior to vanishing. He did ask about the children and reminded Almeida of a visitation scheduled for the following day.
Two days after Jennifer Dulos vanished, Fotis Dulos showed up at her mother's home demanding to see his children. New York City police officers were called and, despite his claim that the children had been "abducted," New Canaan police officers were able to confirm that Fotis Dulos was not allowed unsupervised visits with the children.
Fotis Dulos was ordered to leave and Carrie Luft, a friend of Jennifer Dulos, filed a domestic violence report on her behalf about the incident, authorities say. Since Jennifer Dulos' disappearance, Luft has served as a spokeswoman for the family.
Investigators with the New Canaan Police Department first spoke to Fotis Dulos the day after the missing persons report was filed. The affidavit states that Dulos arrived three hours late to the police station with an attorney, Jacob Pyetranker.
Pyetranker, who was initially outside on a phone call, came into the station and told officers Fotis Dulos would not be interviewed and that they would be leaving.
"Detectives were surprised to hear that Dulos was not going to help in the search for Jennifer and they began looking for clarification from Dulos and Pyetranker," the document states.
A detective seized Fotis Dulos' cellphone and placed in airplane mode, which the affidavit described as "a setting which removes the cellphone from the network, thus preventing the data on the phone from being remotely erased."
When asked why, the detective told Dulos and his attorney that he was securing the phone, for which investigators were seeking a search-and-seizure warrant.
"NCPD surveillance video documented the transaction and showed Dulos appearing agitated and confused," the affidavit says. "Pyetranker responded by saying he needed a moment with his client, and both men walked out of the NCPD lobby."
Damning cellphone and surveillance data
The day after detectives seized Fotis Dulos' cellphone, a search of the phone showed that the device had traveled to the area of Albany Avenue in Hartford, more than 70 miles away from New Canaan, beginning around 7 p.m. the night Jennifer Dulos vanished.
On May 27, detectives began to canvass Albany Avenue, along with Green and Fairmount streets, for surveillance cameras. The search resulted in the finding of footage that showed a large, dark-colored pickup truck matching the description of a 2014 Ford F-150 SVT Raptor registered to Fotis Dulos' business, Fore Group, a construction company he ran out of his home at 4 Jefferson Crossing in Farmington.
A few days later, detectives got with the Hartford Police Department's Capital City Command Center, known as C4, and asked for help poring over the video.
"C4 located a male wearing a light-colored shirt, dark pants and a ball cap -- this individual was subsequently identified as (Fotis) Dulos," the affidavit says. "A female passenger in the Ford Raptor was shown on surveillance and subsequently identified as Dulos' girlfriend, Michelle Troconis."
Read the entire 35-page affidavit for Fotis Dulos' arrest below.
C4 mapped out Fotis Dulos' movements as he dumped multiple black garbage bags in trash bins along Albany Avenue. Several bags could be seen in the bed of the Raptor as Hartford detectives mapped the vehicle's movements through the area.
At 7:32 p.m., the bags could be seen in the truck, the affidavit says. When the truck is spotted again seven minutes later, as the man identified as Fotis Dulos dumps another bag, the bed was "largely empty of bags," according to Kimball.
A minute later, the truck does a U-turn and goes in the opposite direction on Albany Avenue, the document states. As it passes the nearest camera, only one bag remains in the bed.
At 7:41 p.m., 10 minutes after the Raptor was first seen entering the area under camera surveillance, Fotis Dulos is seen grabbing the final bag and discarding it in a trash can along Green Street. Nine minutes later, the truck leaves the area.
Additional incriminating C4 footage was found, the affidavit says. The video shows Fotis Dulos remove a large, rigid object from the back of his truck and lean it against a building.
"The object was consistent with the appearance of a WeatherTech brand rear cargo liner determined to be missing from Jennifer's 2017 Chevrolet Suburban," the court document states.
Jennifer Dulos' Suburban was found shortly after she was reported missing, abandoned near Waveny Park, a 300-acre park in New Canaan.
"C4 video also showed an unidentified person removing what appeared to be a light-colored piece of material containing a large blood-like stain" from the Raptor, the affidavit says.
That item was consistent with a small camping pillow Almeida, the nanny, told police was missing from the garage at Jennifer Dulos' home.
A homeless man interviewed by detectives said he'd seen a "bloody pillow" in the area the object was discarded, but said he left it where he found it, the affidavit says.
DNA bombshell
Investigators and crime scene technicians scoured the bins where the driver of the Raptor was seen discarding evidence and found:
· Cut clothing, underwear, a bath towel and some ponchos stained with blood,
· Plastic zip ties stained with blood,
· Gloves,
· Other household items, including a kitchen sponge, paper towels and a mop handle, stained with blood,
· Multiple black trash bags matching the ones seen in the surveillance footage.
Jennifer Dulos' DNA was found on most of the items, according to the court documents. Fotis Dulos' DNA was found on the inside of one of the gloves and on one of the trash bags.
His fingerprints were also found on pieces of a bag with duct tape, as well as a trash bag on which investigators found blood and duct tape stuck to the inside of the bag.
Troconis' DNA was found on multiple garbage bags, the testing showed.
According to the affidavit, the C4 surveillance footage also shows Fotis Dulos discarding a large FedEx envelope in a storm drain at the corner of Albany Avenue and Adams Street. When it was recovered by detectives, they found stuffed inside two Connecticut license plates with blue tape used to alter the tag number from 516WDJ to 5T6WBU.
"A … check of the actual alpha-numeric listed the plate as 'cancelled' on a 2007 Chevrolet Suburban registered to Fotis Dulos," the affidavit says.
Based on the evidence found at that point in the investigation, Fotis Dulos and Troconis were arrested June 1 and charged with tampering with evidence and hindering prosecution in Jennifer Dulos' disappearance. Not enough evidence existed at the time to warrant more severe charges.
Fotis Dulos has never cooperated with the investigation, authorities allege. Through his attorney, Norm Pattis, he has repeatedly denied involvement in Jennifer Dulos' disappearance.
Pattis has also posited a theory that Jennifer Dulos is alive and attempting to frame her husband for her murder.
>> Related story: Defense in Jennifer Dulos case: 'Gone Girl'-type scenario 'very much on our mind'
Talking with Michelle Troconis
Unlike her boyfriend, Troconis has given multiple interviews to investigators, though her stories have varied greatly since her initial interview on June 2. According to investigators, she gave accounts in subsequent interviews that conflicted with her previous interview and, in some cases, contradicted what she'd said earlier in the same interview.
She also offered a variety of explanations about where Fotis Dulos was when she awoke the morning his estranged wife vanished. Though she gave him an alibi through 8:15 a.m. in one interview, she said in another interview that "maybe he wasn't home."
In her third interview, she admitted Fotis Dulos was not home when she awoke at 6:40 a.m. She said she did not see or hear from him until around noon, when she claims he called her about lunch.
Troconis also varied in her claims about seeing Mawhinney that morning in the Fore Group office, located above the garage of the couple's home. She initially claimed that he was meeting there with Fotis Dulos around 8:15 a.m.
In her first two interviews, Troconis claimed she had either seen or heard her boyfriend in the office with Mawhinney that morning, the affidavit states. In her third interview, however, she admitted she never saw or heard Fotis Dulos.
She told detectives she saw Mawhinney sitting at a glass table in the office but her boyfriend was not there.
Fotis Dulos' cellphone was.
"She found it unusual that the cellphone was there at a time when Dulos was not present and his whereabouts were unknown to her," the affidavit states.
At one point, the phone rang and Troconis said she recognized the name of the caller as a friend of her boyfriend's from Greece. As the phone rang, Mawhinney told her she should answer the phone, so she did.
The call, which was broken up by a lot of static on the line, lasted under a minute, she said.
Troconis was reluctant to say Dulos not home, telling detectives she assumed he was somewhere on the property because his cellphone was there.
"I thought he was (there) because Kent was there, but I didn't see him (Dulos)," the court document says. Later she added, "Back then I always thought he (Dulos) was in the house but thinking, I never saw him … I never heard his voice. So obviously, he wasn't or probably wasn't in the house."
Troconis said she and Fotis Dulos spent a good deal of time that afternoon at a Fore Group-owned, $2.9 million mansion at 80 Mountain Spring Road, a couple of miles from the couple's home. She claimed that she drove back and forth between the two homes several times as they did some cleaning at the property, though cellphone date obtained by detectives failed to corroborate her timeline.
Read the arrest affidavit for Michelle Troconis below.
Fotis Dulos' cellphone data also shows he stayed on Mountain Spring Road from about 1:36 p.m. to just after 4 p.m., the affidavit says.
Troconis also told investigators her boyfriend at one point asked for paper towels to clean up something he spilled in one of the vehicles at the home. Those vehicles included her Jeep Cherokee, a 2015 Suburban belonging to Fore Group and a red 2001 Toyota Tacoma registered to the wife of Pawel Gumienny, a project manager for Fore Group.
According to police, Gumienny regularly drove the truck. Troconis told detectives she did not know why the Tacoma was at the house when she and Fotis Dulos arrived that afternoon.
Troconis said she thought it was in Gumienny's Tacoma that the spill occurred in. She said she believed Fotis Dulos said it was coffee he'd spilled.
"That's what he told me. I'm not sure if that's true or not, but the paper towel was dirty," Troconis told detectives, according to the court documents.
She told them the soiled paper towel was brown, but that the stain did not smell like coffee.
A car wash and a vintage French bicycle
Investigators learned during the investigation that Troconis accompanied Fotis Dulos on May 29 when he took Gumienny's Tacoma to a car wash in Avon, where he paid $250 in cash to have the truck cleaned and detailed. While he drove the Tacoma, Troconis followed in a black Chevy Yukon.
Fotis Dulos is seen on surveillance footage from inside the lobby of the car wash, where he left the "name" field on the business' customer log in sheet blank. He gave Troconis' cellphone number but gave the make and model of the truck being washed as a Toyota Sienna.
He also gave a wrong time for when the truck was dropped off, the affidavit states.
Investigators in the case seized Gumienny's truck June 6 at his home.
"During the search warrant execution, Gumienny told detectives that the seats which were installed in the Toyota were different from the seats which had been in the truck on (May 24)," according to the document.
Gumienny signed a consent to search the truck and voluntarily provided the seats that had been in the truck May 24, which he had stashed in his garage. The seats were sent for testing and Jennifer Dulos' blood was found on the passenger seat, police officials say.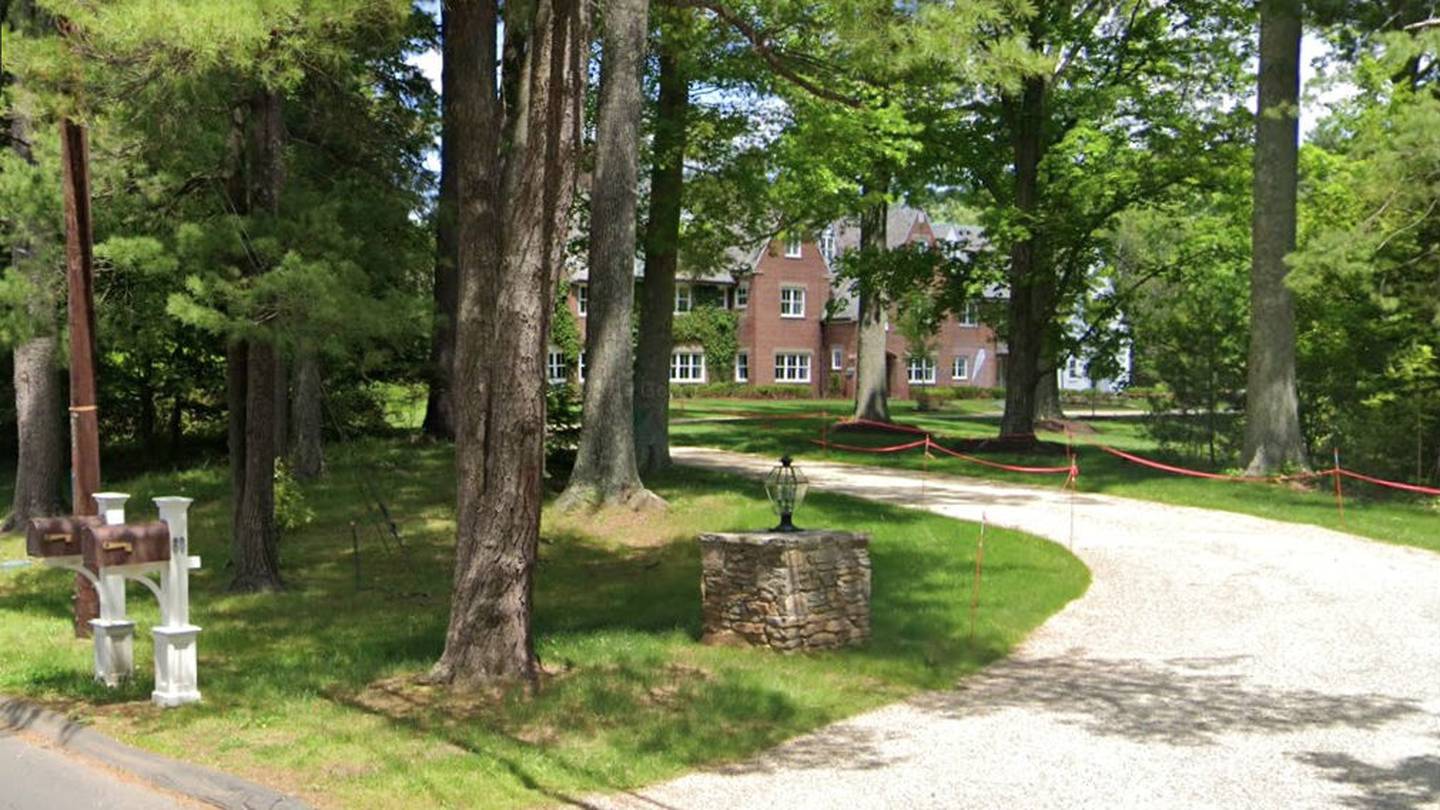 Gumienny also provided police with another valuable piece of information about Fotis Dulos -- and a theory of how he may have gotten to Jennifer Dulos' home unnoticed the day she was allegedly killed. According to court records, he told investigators that Fotis Dulos owned a vintage French bicycle that he had asked Gumienny to repair either in late 2018 or early 2019.
At that time Fotis Dulos told Gumienny the bicycle had been his childhood bike. Dulos, a native of Greece, had brought the bike, which was either black or dark brown in color, with him when he came to the United States.
Gumienny recalled seeing the bike stored on a hook in the garage at Fotis Dulos' Farmington home, as did Troconis. When investigators showed Troconis a photo of the inside of their garage taken on June 3, she said the bike was missing and pointed to the hook where it was usually kept.
According to the affidavit, evidence from one of the Albany Avenue trash bins included a logo consistent with a vintage Mercier bicycle, a French-made bike consistent with Gumienny's description.
Residential surveillance camera footage from a street about a mile or so from Jennifer Dulos' home in New Canaan also shows "an individual dressed in a hooded sweatshirt and dark clothing riding a bicycle consistent with Dulos' bike toward Jennifer's residence" on the morning she vanished, Kimball wrote in the affidavit. Photographs that show Fotis Dulos' bike show it matches the description of the one seen near his wife's home.
A timeline of murder
A timeline created by investigators indicates that, by using camera footage from a variety of sources in Farmington, New Canaan and the route between the two, they were able to establish what they think took place on May 23 and 24.
Footage appears to show Gumienny's Tacoma arrive at the Mountain Spring Road property just before 5 p.m. May 23, followed immediately by Fotis Dulos' Ford Raptor. Though the Raptor and a black Suburban come and go from the home, Gumienny's red truck remains there until 5:35 a.m. the day Jennifer Dulos disappeared.
At that time, the truck is seen leaving the Fore Group property and traveling south toward New Canaan. By 7:03 a.m., a truck matching the description of Gumienny's vehicle is spotted near New Canaan, which is about a 90-minute drive from Farmington.
According to the affidavit, Gumienny later identified the truck seen in the New Canaan surveillance footage as his, pointing out specific details on the vehicle, including a plow mount he had made himself.
Investigators allege Fotis Dulos parked Gumienny's truck at a turnout on Lapham Road, which runs alongside Waveny Park. The turnout is about 100 feet from where Jennifer Dulos' vehicle was later found abandoned.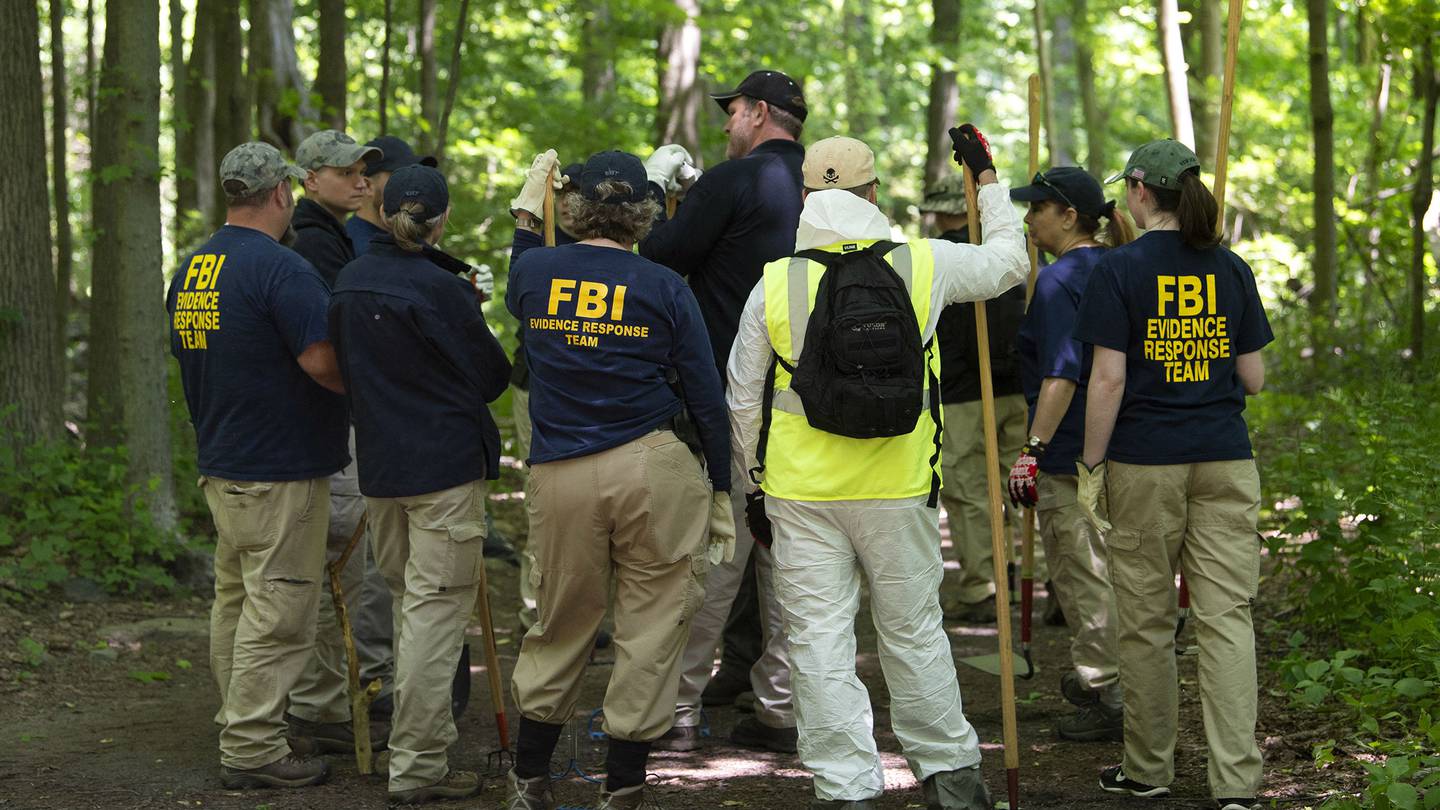 At 7:05 a.m., a camera from a passing school bus showed the turnout was empty, but a second bus picked up the red Tacoma in the turnout 35 minutes later, and again at 7:57 a.m.
At 7:31 a.m., the hoodie-wearing bicycle-rider is spotted on residents' security footage pedaling toward Jennifer Dulos' home. The hood of the sweatshirt is up, obscuring the rider's face.
"The location of this surveillance falls in line with a 20-minute bike route from the Waveny Park section of Lapham Road -- the location at which the Toyota was staged -- to 69 Welles Lane," the affidavit says. "The direction of the rider is toward Welles Lane and away from Waveny Park."
Jennifer Dulos' Suburban was spotted on Welles Lane at 8:05 a.m. as she arrived home from taking her children to school, authorities say.
"At some point between Jennifer's arrival home and 10:25 a.m., the crimes occur in the garage and the residence," the affidavit states. "Dulos packages Jennifer using plastic zip ties and places her inside her own 2017 Chevrolet Suburban. Dulos cleans the garage using supplies he finds in the garage and paper towels from the kitchen."
At 10:25 a.m., the same home surveillance cameras that spotted Jennifer Dulos arriving on Welles Lane show her SUV leaving the neighborhood, investigators say. Cellphone data from her phone also show the phone moving from Welles Lane to Lapham Road.
By 11:12 a.m., the red Tacoma is back on Merritt Parkway toward Farmington and passing the New Canaan rest area.
"An object is now visible in the rear bed of the truck which appears to be the rim of a bicycle," the affidavit says.
Fotis Dulos, the Connecticut man accused of killing his estranged wife, walked directly to a car after being released on bond set at $6 million, and did not speak to reporters.

Investigators allege Jennifer Dulos was killed inside her own home and garage. https://t.co/MMP2b8lmcD pic.twitter.com/Oaj0vGPrwU

— ABC News (@ABC) January 9, 2020
The Tacoma is back at 80 Mountain Spring Road by 12:22 p.m. A little over an hour later, Troconis and Fotis Dulos arrive for what Troconis had described to authorities as a cleaning session at the home.
Gumienny returns to the property in Fotis Dulos' Ford Raptor around 5:14 p.m. and, about 15 minutes later, is seen leaving in his Tacoma. It is not clear what condition the inside of the truck was in when he drove off in it.
Gumienny later told police that he found a red pail with a blue hoodie stuffed into it in his truck on May 28, his first day at work after Jennifer Dulos' Friday disappearance and the extended Memorial Day weekend.
"Assuming the items belonged to (Fotis) Dulos, Gumienny brought the items into the house and left them in the laundry room," the affidavit states.
The next day, Gumienny, who often left his truck at the Fore Group home office during the week and used a company vehicle, found his truck was not there. When he called Fotis Dulos to ask about the truck's whereabouts, Dulos told him he was returning from having the truck cleaned.
"When he arrived back at Jefferson Crossing with the truck, Dulos began telling Gumienny he should replace the seats or sell the entire truck," the affidavit says. "Dulos offered to sell Gumienny the Fore Group Jeep but Gumienny declined."
Once back inside the Tacoma, Gumienny realized it had not only been cleaned but detailed as well, the document states.
On May 30, Fotis Dulos told Gumienny he should go to a salvage yard and find new seats for the truck, telling him to pay in cash and offering to reimburse him for the cost.
"Dulos also told Gumienny that during future phone calls, he was to avoid using the word 'seats' and should, instead, refer to the seats as 'hardware,'" the affidavit says.
As the search for Jennifer Dulos continued, Fotis Dulos became increasingly adamant about Gumienny replacing the seats in his truck, the affidavit indicates. When two hours spent at a salvage yard failed to turn up adequate seats, Gumienny told police, Dulos seemed angry.
"When Gumienny asked Dulos why he wanted him to change the seats, Dulos told Gumienny not to worry about it, that nothing happened, and repeated he should not worry about it," the affidavit says. "Gumienny pressed Dulos on why he had cleaned the Tacoma and why he was insisting on the seats being changed."
According to Gumienny, Fotis Dulos told him he had given his estranged wife a hug on Mother's Day and held her cat during the visit with his children. He said he worried that he could be blamed for her disappearance if a hair was found in the truck, which he sometimes used. He told Gumienny he should get rid of the seats "so no one would ever find them."
Gumienny, who was suspicious of his boss, didn't heed that advice. Though he ultimately used seats from Fotis Dulos' wrecked Porshe to swap out the Tacoma seats, he kept the Tacoma's original seats "in case the police ever wanted to take them," the affidavit states.
A Bloomfield attorney and a shallow grave
Mawhinney, the third defendant in Jennifer Dulos' death, was first interviewed on June 9 about his knowledge of the day she went missing. The attorney, who practices in Bloomfield, is a longtime friend of Fotis Dulos', but told police he had met Troconis within the month before the alleged murder.
The attorney told police in that first interview that he had no scheduled meeting with Fotis Dulos the morning of May 24 and acknowledged that he never saw him that day, according to the affidavit.
His story had changed slightly by the time of his second interview with police on June 25. At that point, he told detectives there had been a prearranged meeting between the two men but maintained he had not actually seen Fotis Dulos at the Fore Group office that morning.
Mawhinney also said he could not remember if he'd spoken to his friend the day before Jennifer Dulos vanished. Fotis Dulos' cellphone records show he made a call to the attorney that evening, however.
While Mawhinney outright denied phone contact with the murder suspect on May 24, Fotis Dulos' phone records also show a call to Mawhinney that night.
The call was placed at 7:47 p.m., while Fotis Dulos and Troconis were in Hartford disposing of evidence, authorities say.
During his second interview, Mawhinney claimed to have suffered a concussion in a fall down a flight of stairs May 25, which erased any memory he had of contact with Fotis Dulos or Troconis the day before, the affidavit says.
When pressed about any calls he answered the morning of May 24, Mawhinney asked, "Why would I direct someone to answer a phone?"
That statement seems to back Troconis' statement to police that the attorney told her to accept the call from Greece to her husband's cellphone the morning Jennifer Dulos vanished.
The arrest affidavit outlining the evidence against Mawhinney goes into detail of the supposed shallow grave detectives believe he was responsible for providing.
Read the arrest affidavit for Kent Mawhinney below.
Two members of the hunting club, Windsor Rod & Gun Club, were walking through the woods on club property May 18 -- six days before Jennifer Dulos vanished -- when they found "an area of disturbed ground" covered by two barbecue grill grates. Small branches and leaves had been used to conceal the grates and hide the hole underneath them, Mawhinney's arrest affidavit says.
One man described the hole to police as "100% a human grave."
The hole was about 6 feet long, 2 feet wide and 3 feet deep, the men told investigators. In the hole sat a blue tarp and two unopened bags of lime.
The men told police they speculated on the reason for the lime, which one of them pointed out could be used to help get rid of a body.
"Well, that means someone has to be missing," one of the men stated.
A few days later, but two days before Jennifer Dulos went missing, the second man was on the property and checked on the hole, which he found to be half-filled with water. The lime was missing at that point, he told police.
"Again, (he) considered this curious, but as no one was yet missing, he shrugged it off," the affidavit says.
In early June, the man was again on the property and found the hole had been filled and covered "neat as a pin," to the point the hole was no longer apparent. A few weeks later, while talking about the hole with a police officer friend, the friend told him he needed to call authorities.
The witness told police that, although Mawhinney had left the hunting club five or six years ago, he had reached out in March or April to another club member, saying he was interested in again getting involved.
"(Mawhinney) had said he wanted to get back into the club and had inquired how to get back onto the property. The member told Mawhinney about the hidden key to the logging chain (blocking access)," the affidavit states.
Mawhinney never followed up on renewing his membership in the club, the court documents say.
Investigators from New Canaan and state troopers took K-9 units to the hunting club, where they found the filled-in hole the men had told them about, the affidavit says. The hole was dug up, but the dogs found no signs of human remains in or around it.
Mawhinney's cellphone data, which led police to believe he met with Fotis Dulos on May 23 and 24, also showed him in the vicinity of the hunting club March 29, around the time he asked about how to access the property, and again May 31, a week after Jennifer Dulos vanished, his affidavit says.
A 'homicide of violence'
The warrant for Fotis Dulos outlines the reasons authorities believe Jennifer Dulos is dead. Neither she nor anyone else has used her bank account since the day before she vanished. Her cellphone has also shown no activity since that day.
Dr. James Gill, the chief medical examiner for the state of Connecticut, also told investigators the evidence, including the combined amount of blood found at the victim's home and on the items recovered in Hartford, point to death. Gill categorized the incident as a "homicide of violence" to include some combination of blunt force trauma and stabbing or slashing.
"Dr. Gill indicated that, based upon the facts of the investigation, the degree of blood loss, as well as other factors, he was prepared to stated that Jennifer Dulos had sustained an injury (or multiple injuries) which he would consider 'non-survivable' without medical intervention," the arrest warrant states.
© 2020 Cox Media Group