ALEXANDRIA, La. — A Louisiana man was arrested last week and charged in the long-unsolved cold case killing of a woman abducted and slain in 2004.
David Anthony Burns, 45, of Boyce, was indicted April 13 on a second-degree murder charge in the death of Courtney Megan Coco. He was booked into the Rapides Parish Detention Center, where he remained Tuesday.
Coco, a 19-year-old student at Northwestern State University in Natchitoches, vanished in early October 2004 while dog-sitting for her parents, who went camping for the weekend.
Her body was found three days later in Texas. Because of the condition of her remains, a cause of death could not be determined.
The indictment against Burns alleges he killed Coco during the perpetration or attempted perpetration of a robbery.
Authorities have been silent on what evidence led them to Burns, but the Alexandria Town Talk reported that Burns posted a video on his Facebook page in March in which he appeared to reference the case.
Burns appeared to tell authorities he'd be "coming after y'all."
"Not physically. Coming get your wallets. I promise you," he reportedly said.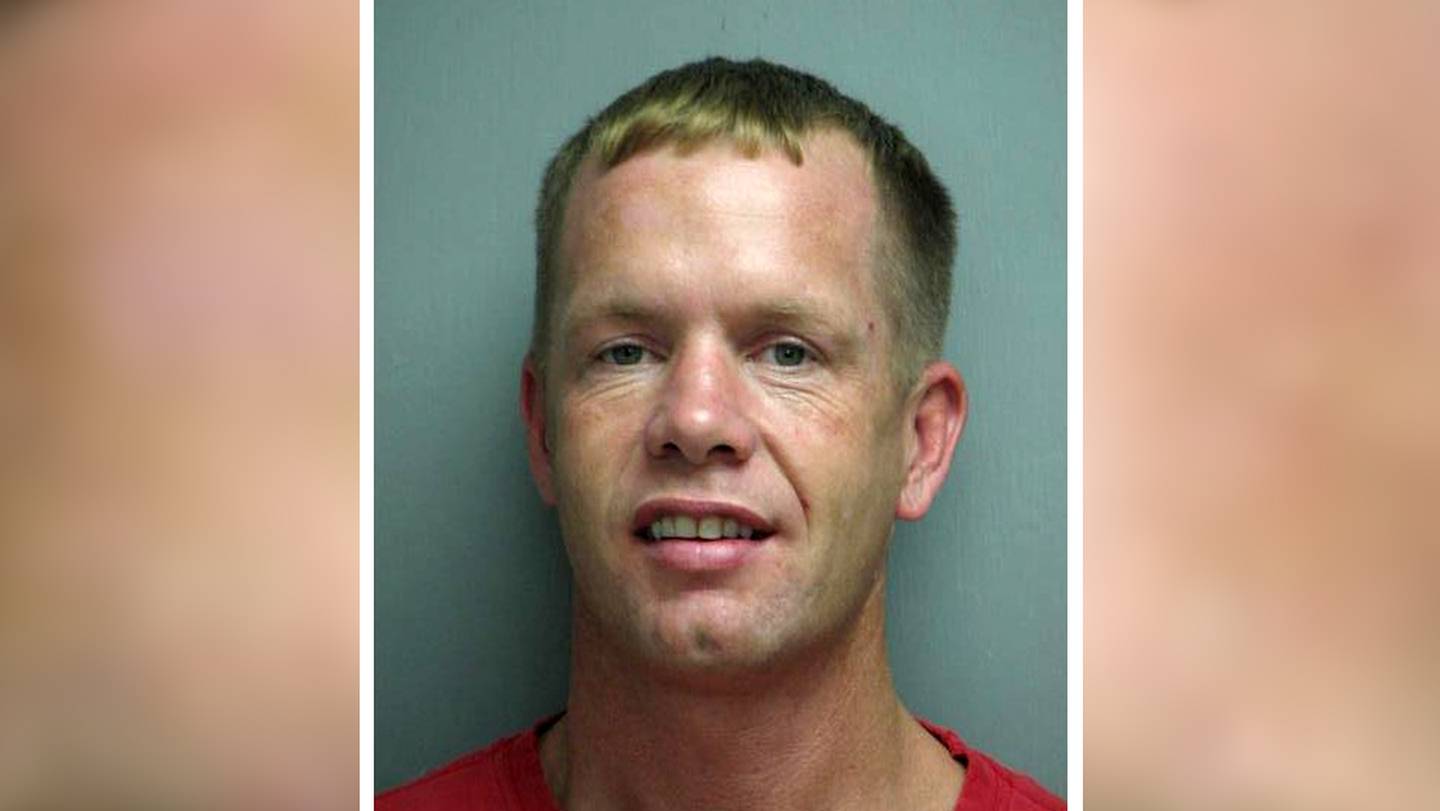 Burns did not mention Coco but repeatedly mentioned "Mr. Woody with your podcast," the Town Talk reported.
He seemed to be referring to retired detective Woody Overton, who has a podcast called "Real Life Real Crime." Overton worked with Coco's family in 2019 to create an 18-episode series on the case.
A new episode on Burns' arrest was made public Saturday.
Coco's family, who released a statement the day after Burns was arrested, thanked everyone involved in building the case against their daughter's alleged killer. Overton and his podcast were highlighted in the statement.
"Our family would like to thank Woody Overton with 'Real Life Real Crime' for investigating Courtney's case when it was listed as a cold case and not being worked," the statement read. "He then solved her murder in only seven short weeks and turned over his findings to APD."
They also thanked the Alexandria police detectives who worked the case over the past few years, as well as the family and supporters who helped them fight for justice since Coco's death.
"We have waited 16 agonizing years for this day to come," the statement read.
Overton, in the description for the new podcast episode, makes a request to the public.
"We ask for the continued support of the Coco family as they go through this next chapter," Overton said.
A devastating disappearance
Coco's mother, Stephanie Belgard, told Dateline in October that she last saw her youngest daughter alive Oct. 1, 2004.
"It was opening day of squirrel season and we were going camping for the weekend," Belgard said. "Courtney was over at my house and I asked her if she wanted to go with us. But she didn't want to go. She's not really the camping type."
Coco, who lived in her own place a few miles from her parents, agreed to watch their dogs while they were out of town. When they returned, Coco was gone.
Belgard received a devastating call on Oct. 4 from an Alexandria detective.
"They found a body in Texas wearing Courtney's graduation ring," Belgard said, weeping. "I thought I was hearing things. It couldn't be her. Like maybe someone had stolen her ring. I just dropped the phone and fell to the floor."
Coco's graduation ring is visible in the senior portrait that was used over the years to publicize her case. The youngest of Belgard's three daughters, Coco graduated from high school the year before she died.
Coco's body, which was partially clothed, was found by a construction worker in an unfinished building in Winnie, about 180 miles from Alexandria. A medical examiner determined she'd been dead for three or four days.
According to Dateline, Coco's green 1999 Pontiac Bonneville was found Oct. 12 in Houston. The people in possession of the car were questioned but Alexandria investigators never made public whether they were considered suspects in her killing.
All her belongings were inside the car, including the lab coat she wore to her job at a dentist's office. At Northwestern, Coco was a criminal justice major.
Belgard told Dateline that her daughter's attention to detail could be seen in everything she did. Inside her car, they found a neatly organized binder of bills, along with the obituary for a friend, Shamekka Garnette, who was murdered less than two months before Coco's killing.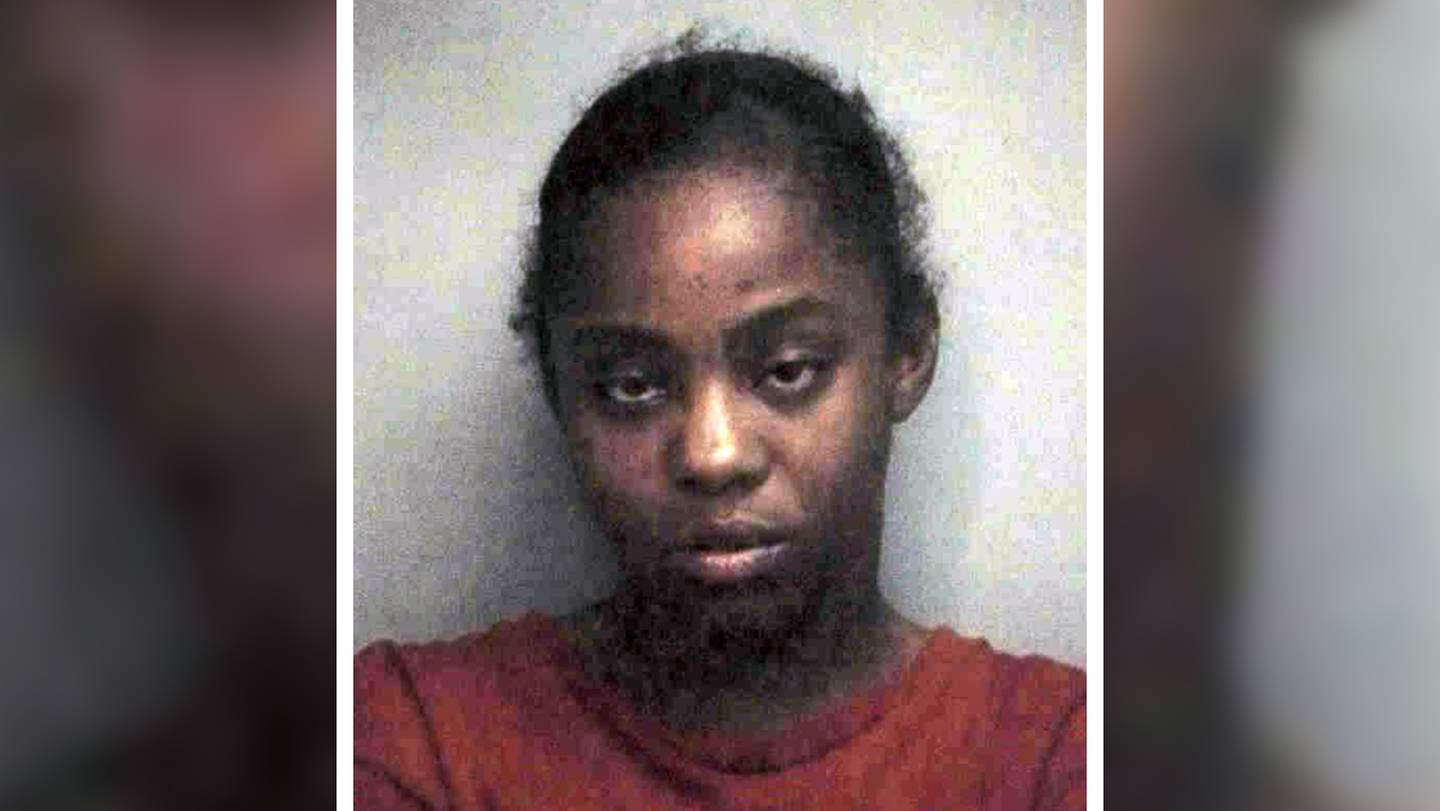 According to the Rapides Parish Sheriff's Office, Garnette, 20, vanished after leaving her home with a friend around 11:30 p.m. on Aug. 13, 2004. Her body was found four days later in a drainage ditch in Alexandria.
Investigators would not comment on the still-unsolved crime, but Dateline reported that Belgard believes the two killings might be connected.
New hope for answers
Just as in Garnette's case, Coco's case went cold over the years. Belgard became a vocal advocate for victims and their families as her own family demanded answers in her daughter's death.
In 2019, they reached out to Overton.
"When they asked me to take a look at Courtney's case, I couldn't turn it down," Overton told Dateline. "Cold cases are my passion and I really wanted to get justice for this family."
The podcast series "Who Murdered Courtney Coco?" brought an "overwhelming" response from the public, Overton said.
In October, he told the news program that he believed he knew who killed Coco. He shared that information with the Alexandria Police Department.
Overton theorized that Coco was confronted and strangled at her home just after midnight on Oct. 2, 2004. Her killer or killers placed her body inside her trunk and drove to Winnie, where they dumped her body.
They then got rid of her car in Houston.
Dryden, who was interviewed for the Dateline episode, declined to comment on the case. He said he was "working diligently" to move the case forward.
Belgard said after the podcast was released, she met with Rapides Parish District Attorney Phillip Terrell, who estimated an arrest would be made within weeks.
That didn't happen, a delay that further frustrated Coco's family.
>> Read more true crime stories
Terrell told the Town Talk last week that he couldn't comment on case specifics, but lauded detectives, his staff and special prosecutors for "not bending to public pressure and making sure that it was done the right way."
"You can do things fast, or you can do things right, and I'm confident that the Alexandria Police Department and my people have done this the right way," Terrell told the newspaper.
Terrell pointed to what's commonly called the "CSI effect," in which people tend to believe that solving a crime is as easy as what they see on their favorite TV crime dramas.
It doesn't work that way, the prosecutor said.
An arrest is based on probable cause but prosecutors are faced with the heavier burden of proving someone guilty beyond a reasonable doubt.
"Which means we've got to exclude every other reasonable possibility and convince a jury beyond a reasonable doubt that the person is guilty of the crime with which he's charged," Terrell said.
Burns is being held in lieu of $500,000 bond. His arraignment has been scheduled for Friday.
Cox Media Group