BURIEN, Wash. — For six hours Monday, while crews moved in to erect two very large drive-through tents in the parking lot of Burien's CVS Pharmacy at 117 SW 160th St, neighbors like Jeff Pike had questions:
"It's very concerning as a citizen, you know?" he asked. "To not know what's actually happening here. Nobody's telling us."
>>RELATED: UW Medicine expanding drive-thru COVID-19 testing to patients, first responders
Contractors said the tents would be used for drive-up coronavirus testing, and they might be ready with a full medical testing staff as early as Tuesday afternoon.
But no one at CVS knew any specific details about who can get tested there or when. A spokesman for Governor Inslee's office said they were awaiting information from the federal government. While a security guard kept the curious away from the site Monday evening, Pike's questions as a neighbor remained unanswered.
A news release from CVS Pharmacy last Friday suggested a plan for drive-through testing was being formed:
"It's important for CVS Pharmacy customers to understand that they won't be impacted. Individuals being tested will not have to leave their cars. We look forward to sharing more details as they become available."
But on Tuesday, KIRO 7 discovered the tents in the Burien parking lot were coming down.
Contractors there said the sizing of the tents needed to be reassessed for the size of the parking lot. They did not know when or if testing will happen at the site.
KIRO 7 reached out to the governor's office for some clarity.
Meanwhile, KIRO 7 cameras spotted active walk-up COVID-19 testing happening outside Snoqualmie Valley Hospital Monday.
The hospital welcomed people with virus symptoms, or anyone with exposure to someone who had already tested positive for COVID-19.
The Burien lot appeared to be part of the White House plan to offer testing at CVS, Walmart, Walgreens and Target, after President Trump alluded to the drive-through plan: "The goal is for individuals to drive up and be swabbed without having to leave your car," he said Friday.
Drive-through testing has been successful in South Korea, where 250,000 people have been reportedly been tested in five weeks.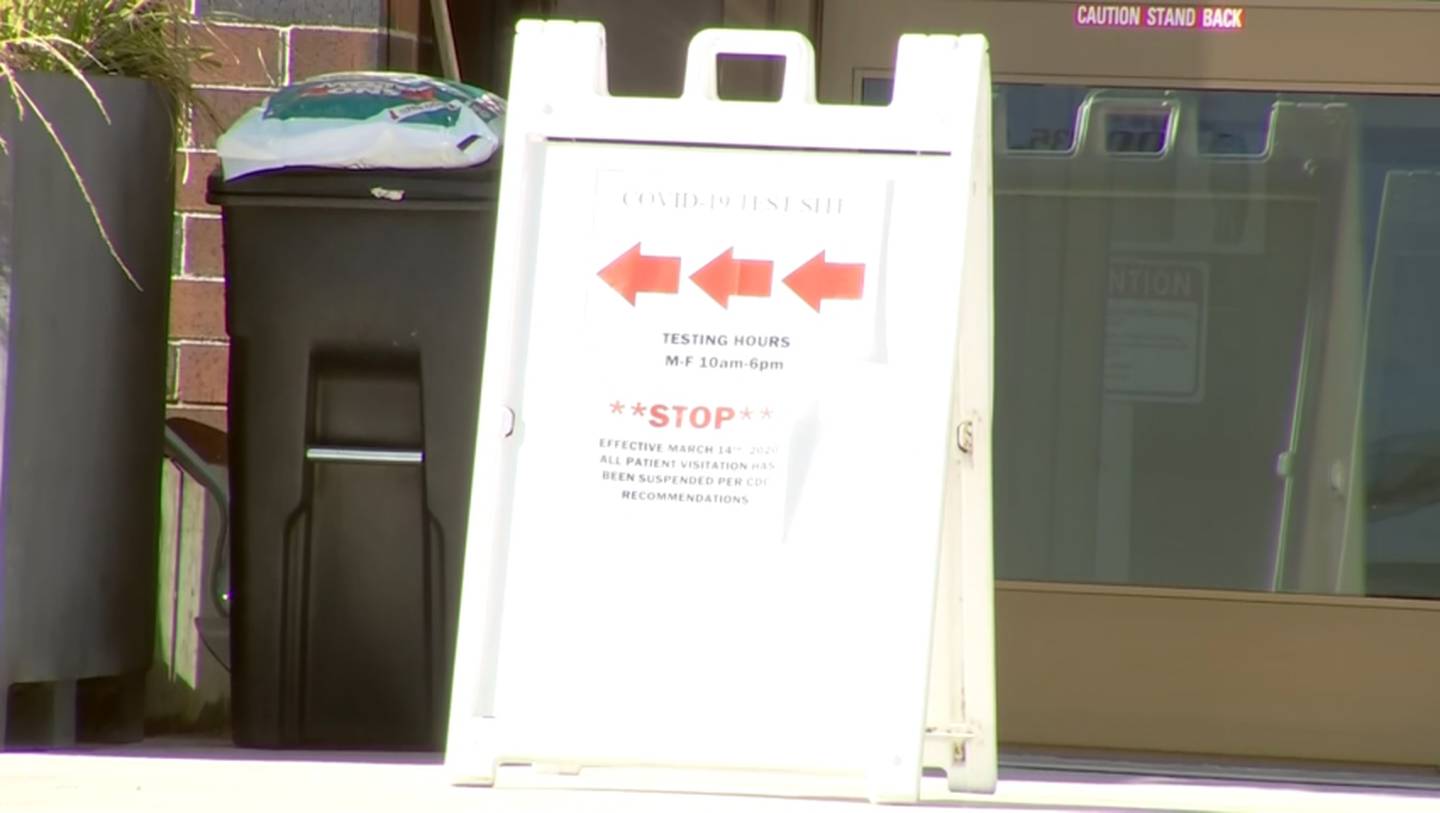 © 2020 Cox Media Group