The Seattle-based chain Blue C Sushi has closed all locations and laid off its employees.
Eater Seattle reported that all staff received an email over the weekend announcing the closure and that all employees would be terminated.
Blue C Sushi was known for serving their sushi on plates that are placed on a rotating conveyor belt.
The sushi chain had seven locations -- Alderwood, Bellevue, Downtown Seattle, Southcenter and University Village, as well as two in the Los Angeles area.
When KIRO 7 stopped by the Downtown Seattle location on Monday, the restaurant's doors were locked and the space was empty, but there was no notice of the closure.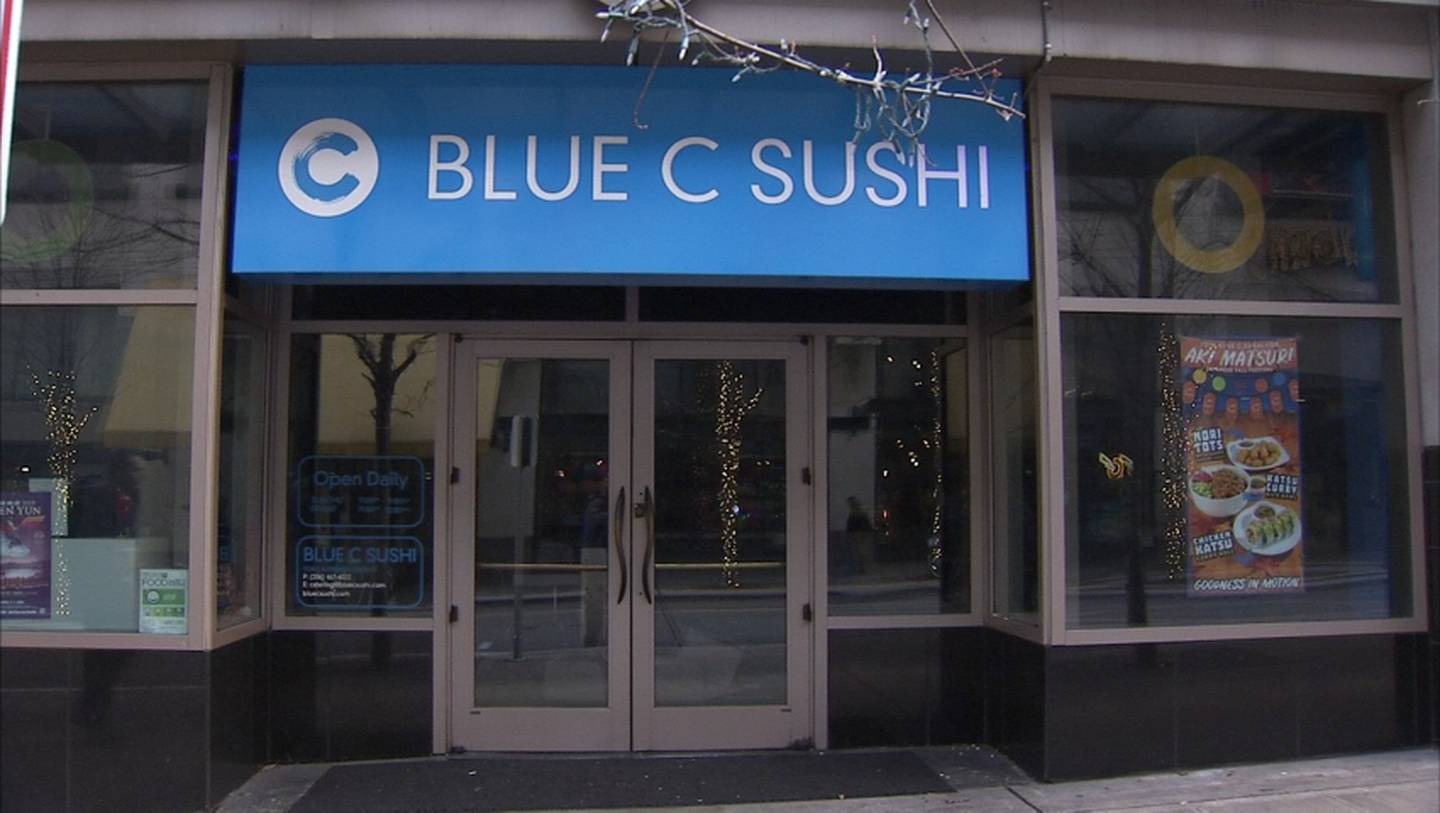 KIRO 7 also called all the Washington locations, but no one answered.
More news from KIRO 7
Cox Media Group