PULLMAN, Wash. — Pullman police say officers have found Washington State University quarterback Tyler Hilinski dead in an apartment with an apparent self-inflicted gunshot wound on Tuesday.
At about 4:30 p.m.,  officers responded to an apartment at 1620 Northeast Northwood Drive to check on the welfare of a football player that did not show up for practice earlier in the day.
When officers arrived they found Hilinkski, 21, deceased with an apparent self-inflicted gunshot wound to the head.
Police said a rifle was recovered next to Hilinski and a note was found.
PHOTOS: Remembering WSU quarterback Tyler Hilinski
WSU Football Coach Mike Leach released this statement Tuesday night:
"We are deeply saddened to hear the news of Tyler's passing. He was an incredible young man and everyone who had the privilege of knowing him was better for it. The entire WSU community mourns as thoughts and prayers go out to his family."
WSU Interim Director of Athletics John Johnson released a statement:
Related: Community and players react to WSU QB Tyler Hilinski's death on social media
Hilinski is from Claremont, California, and went to high school at nearby Upland. He arrived on campus in 2015 and redshirted before appearing in four games in 2016.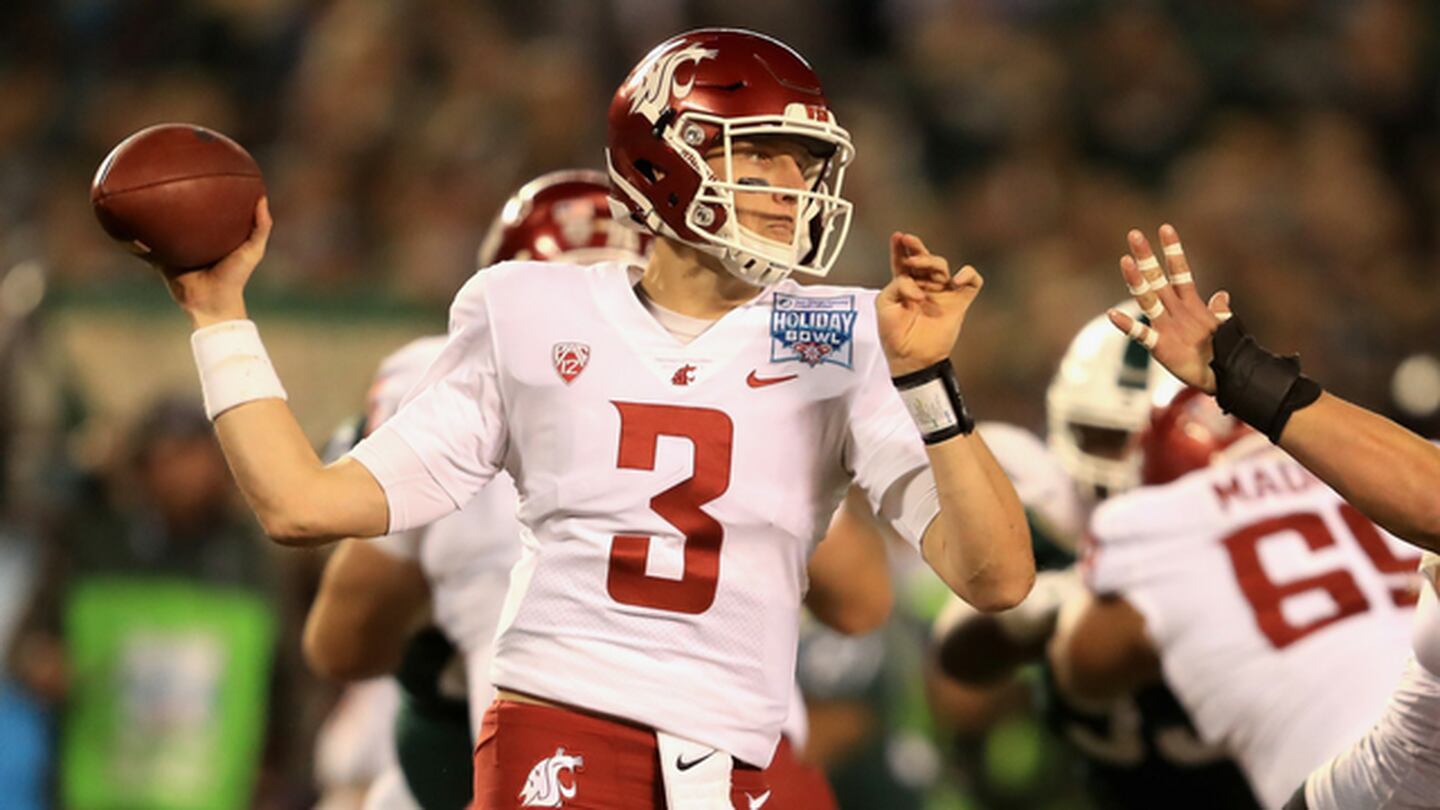 Hilinski was the presumptive starting quarterback going into next season. He started Washington State's Holiday Bowl loss to Michigan State after Luke Falk was unable to play due to a wrist injury.
Hilinski appeared in eight games during his sophomore season, throwing for 1,176 yards and seven touchdowns. His most memorable outing came in the second week of the season when he led Washington State from a 21-point deficit in the fourth quarter to beat Boise State 47-44 in triple overtime. Hilinski threw for 240 yards and three touchdowns coming off the bench, and was carried off the field after the victory.
His only start came in the bowl game against Michigan State, although he played extensively in a loss to Arizona.
Officials with the university said all WSU students needing immediate assistance can contact the 24-hour  WSU Crisis Line at 509-335-2159.  Staff and faculty can receive assistance at the Employee Assistance Program State toll-free number at 1-877-313-4455.
If you know someone who is having suicidal thoughts should call the National Suicide Prevention Lifeline. The line is answered 24-hours a day: 1-800-273-8255.
The Associated Press contributed to this report.
Trending headlines
Cox Media Group